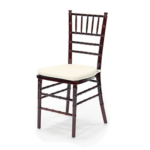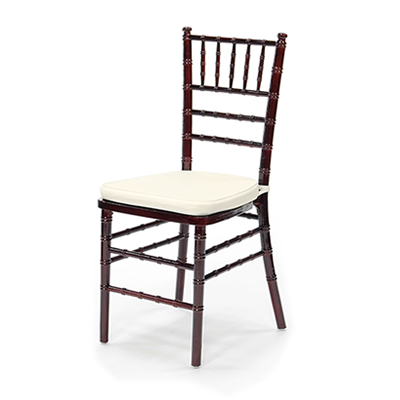 "Noble party rentals was a pleasure to work with. They were on time and quick in set up! They picked up in time and everything went perfectly! I would highly recommend using them for your next wedding or event!"
— Lizeth,
- 11/18/17, @weddingwire.com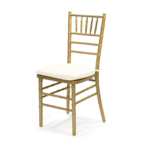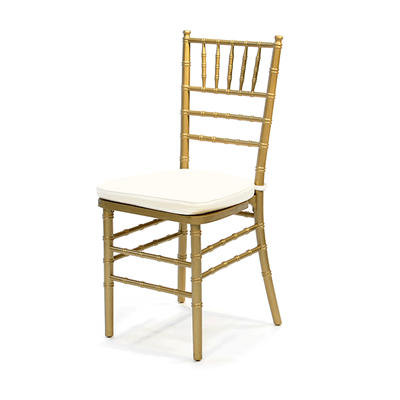 "My chairs were absolutely beautiful!! It was such a surprise to see them all perfectly set up at my venue upon arrival! The gold chairs gave my wedding a special touch and was definitely worth squeezing into the budget! Noble Rentals was a pleasure to work with! I would use them time and time again!!! Thank you!"
— Melodie,
- 11/4/17, @weddingwire.com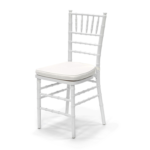 "Very great customer service never had an issue with communication. The chairs were beautiful and drop off and pick up at the time established. Great price too."
— Lizeth,
- 11/18/17, @weddingwire.com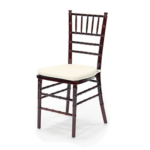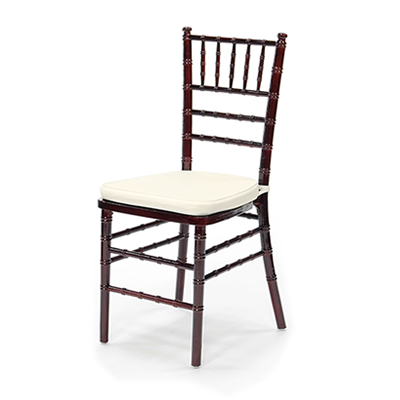 "Nobles was the easiest vendor I had! The experience was perfect! Quick responses and easy to work with, with amazing prices. Thank you so much for everything!"
— Hope,
- 10/21/17, @weddingwire.com
Our Promise


Outstanding Service
"Our promise to all of our clients is to deliver quality, well-maintained Chiavari Chairs that you and your guests will appreciate. Our Chairs and Cushions will be checked for quality control for every rental order.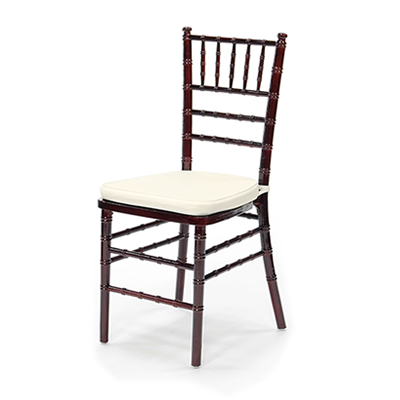 "Noble party rentals was a pleasure to work with. They were on time and quick in set up! They picked up in time and everything went perfectly! I would highly recommend using them for your next wedding or event!"
— Lizeth,
- 11/18/17, @weddingwire.com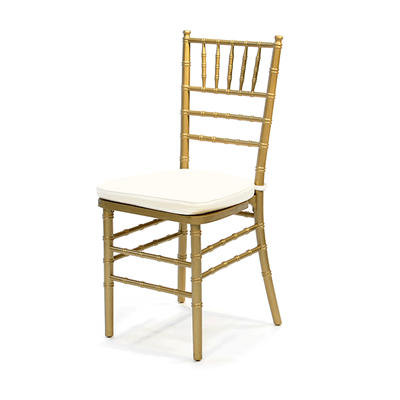 "My chairs were absolutely beautiful!! It was such a surprise to see them all perfectly set up at my venue upon arrival! The gold chairs gave my wedding a special touch and was definitely worth squeezing into the budget! Noble Rentals was a pleasure to work with! I would use them time and time again!!! Thank you!"
— Melodie,
- 11/4/17, @weddingwire.com
"Very great customer service never had an issue with communication. The chairs were beautiful and drop off and pick up at the time established. Great price too."
— Lizeth,
- 11/18/17, @weddingwire.com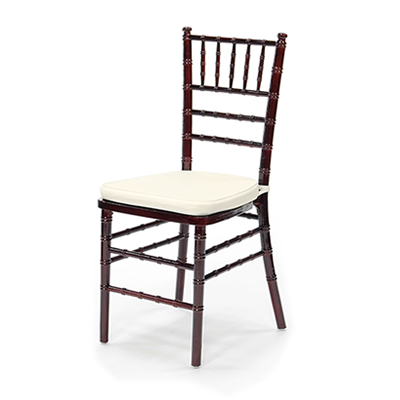 "Nobles was the easiest vendor I had! The experience was perfect! Quick responses and easy to work with, with amazing prices. Thank you so much for everything!"
— Hope,
- 10/21/17, @weddingwire.com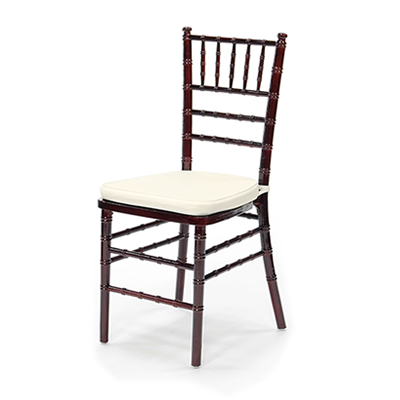 "Noble Rentals delivered 125 chairs to Blythewood SC for our September wedding. The chairs were quality and clean and added so much to our wedding décor. They set up and took down the chairs for a small additional charge, and even with that charge, the extra charge to deliver from Greenville to Blythewood, we still saved over $250 from any of the local Columbia SC vendors. Igor was always easy to deal with and responsive. Highly recommend this team."
— Andrea,
- 09/02/2017, @weddingwire.com
"Noble Rental was a pleasure to work with. They delivered chairs on time. The chairs were clean and sturdy. I would highly recommend this company."
— Latisha,
- 7/29/17, @weddingwire.com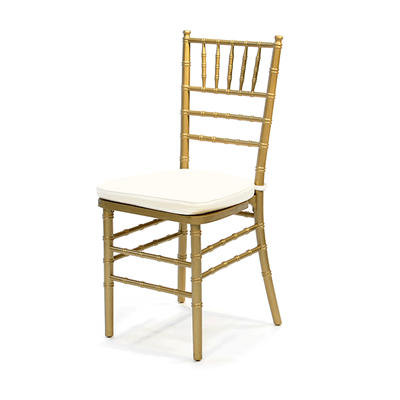 "My chairs were absolutely beautiful!! It was such a surprise to see them all perfectly set up at my venue upon arrival! The gold chairs gave my wedding a special touch and was definitely worth squeezing into the budget! Noble Rentals was a pleasure to work with! I would use them time and time again!!! Thank you!"
— Melodie,
- 11/4/17, @weddingwire.com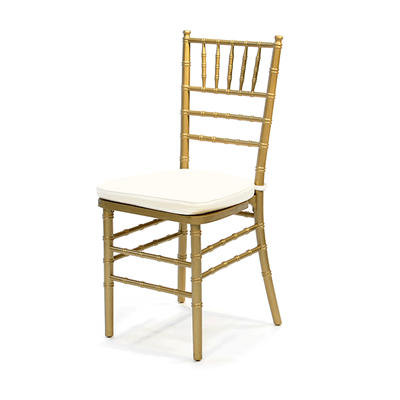 "Wonderful service!!! love, love, love noble rentals! They went above and beyond to accommodate my tight schedule and many changes we made in the last minute and even agreed to pick up chairs at 11:30pm per my request. Unbeatable price for Chiavari chairs and outstanding service! If your are looking for Chiavari chairs for any of your events I would recommend using Noble Rentals!"
— Sarah,
- 7/16/16, @weddingwire.com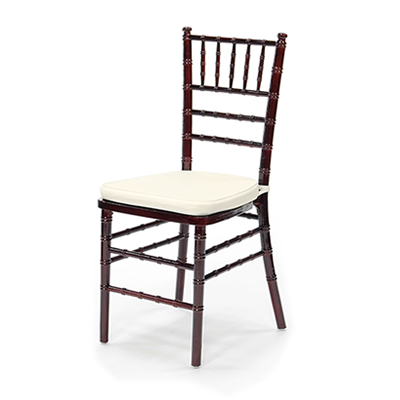 "The service was absolutely amazing! Igor was extremely responsive, helpful, and professional. The chairs were stunning and I received tons of compliments. They take such good care of the chairs and take pride in their work. I would 100% recommend this vendor to my friends. Out of all the vendors I used for my wedding, Noble Rentals was the best."
— Meredith,
- 6/25/16, @weddingwire.com
What others are saying about Noble Rentals
"Noble party rentals was a pleasure to work with. They were on time and quick in set up! They picked up in time and everything went perfectly! I would highly recommend using them for your next wedding or event!"
"My chairs were absolutely beautiful!! It was such a surprise to see them all perfectly set up at my venue upon arrival! The gold chairs gave my wedding a special touch and was definitely worth squeezing into the budget! Noble Rentals was a pleasure to work with! I would use them time and time again!!! Thank you!"
"Very great customer service never had an issue with communication. The chairs were beautiful and drop off and pick up at the time established. Great price too."
"Nobles was the easiest vendor I had! The experience was perfect! Quick responses and easy to work with, with amazing prices. Thank you so much for everything!"
"Noble Rentals delivered 125 chairs to Blythewood SC for our September wedding. The chairs were quality and clean and added so much to our wedding décor. They set up and took down the chairs for a small additional charge, and even with that charge, the extra charge to deliver from Greenville to Blythewood, we still saved over $250 from any of the local Columbia SC vendors. Igor was always easy to deal with and responsive. Highly recommend this team."
"Noble Rental was a pleasure to work with. They delivered chairs on time. The chairs were clean and sturdy. I would highly recommend this company."
"My chairs were absolutely beautiful!! It was such a surprise to see them all perfectly set up at my venue upon arrival! The gold chairs gave my wedding a special touch and was definitely worth squeezing into the budget! Noble Rentals was a pleasure to work with! I would use them time and time again!!! Thank you!"
"Wonderful service!!! love, love, love noble rentals! They went above and beyond to accommodate my tight schedule and many changes we made in the last minute and even agreed to pick up chairs at 11:30pm per my request. Unbeatable price for Chiavari chairs and outstanding service! If your are looking for Chiavari chairs for any of your events I would recommend using Noble Rentals!"
"The service was absolutely amazing! Igor was extremely responsive, helpful, and professional. The chairs were stunning and I received tons of compliments. They take such good care of the chairs and take pride in their work. I would 100% recommend this vendor to my friends. Out of all the vendors I used for my wedding, Noble Rentals was the best."