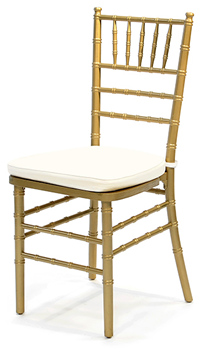 Gold Chiavari Chair
Our Gold Chiavari Chairs are a great way to add instant elegance to any event! A great look for most any occasion, the simple elegance of our chairs is sure to get the attention of your guests! Whether used with a contrasting tablecloth in a ballroom or lining the aisle at your wedding ceremony our Gold Chiavari Chairs will make the subtle statement you are looking for!
A gold color theme inspires
lushness, brilliance, even wealth
Trends / Color Palettes
Below are just a few of many color palettes that look absolutely amazing with our Chiavari chairs.
Navy Palette
The combination of navy, gold, and a hint of blush pink is perfect for those brides who are looking to create a sleek and sophisticated celebration, without being too girly or pink.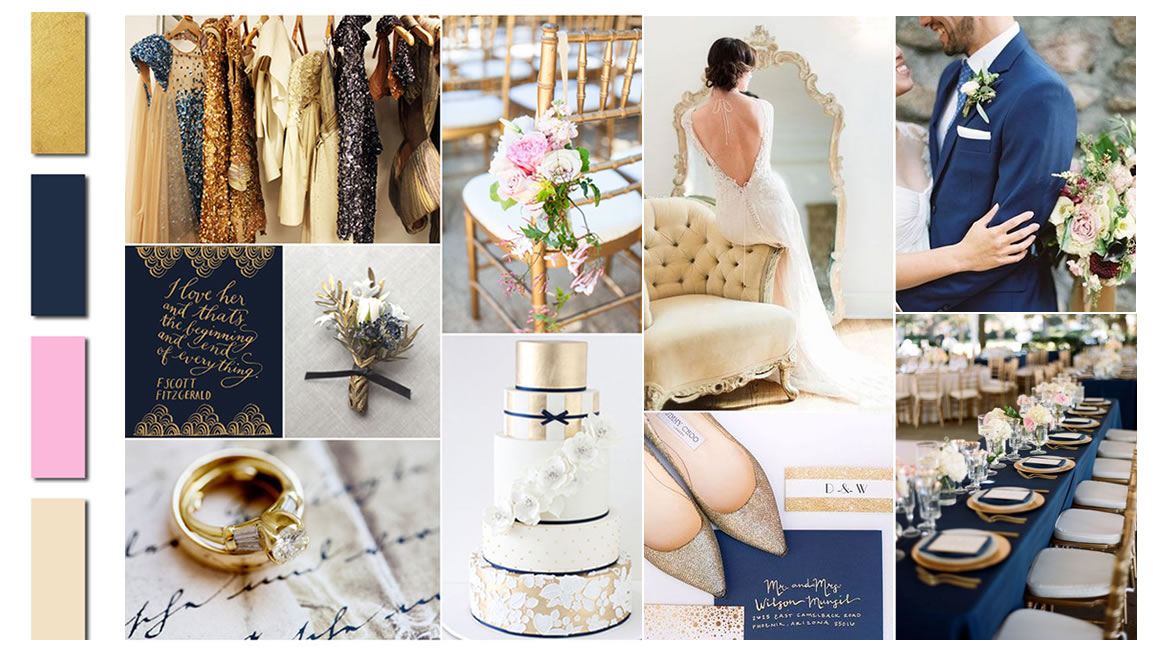 Gold Everything
We've witnessed the popularity of gold wedding colors in 2017 and it will be increasingly popular in the year 2018, giving a touch of elegance and sophisticate.

The Details
Plates-Horchow/Champagne Bottles, Bouquets-Landon Jacob via Southern Weddings/ Shoes-Christina McNeill via Snippet and Ink/Chandeliers-Jeff Loves Jessica via Style Me Pretty